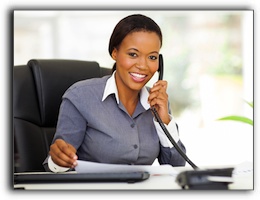 It's not just about looks. According to a recent study by the American Academy of Cosmetic Dentistry (AACD), a healthy and attractive smile makes you appear more intelligent, successful, friendly and interesting. (See http://www.aacd.com for complete survey results.)
Our smile makeover patients who have undergone restorative and cosmetic dentistry at Jim Erpenbach DDS in Knoxville have experienced this phenomenon firsthand. They have expressed that they not only feel great about their looks, they are more confident in professional and social situations. Another benefit: they also feel more appealing to the opposite gender.
I'm Jim Erpenbach of Jim Erpenbach DDS in Knoxville. I enjoy using my years of training and experience to provide premium cosmetic dentistry for my patients in the West Lenoir City and Hardin Valley area. I am passionate about developing a custom treatment plan for each Knoxville dental patient. Some of my West Knoxville patients had lived with misaligned or crooked teeth for years. Others had been self-conscious about missing or stained teeth.
There has never been a better time to upgrade your smile. There are solutions for every kind of dental problem. If you are not familiar with the latest teeth whitening, crown restoration and tooth replacement procedures, it is time to find out. Call 865-584-8630 to schedule a consultation. Come in to our office on 6311 Kingston Pike, Ste 8W in Knoxville and see photos of our happy Knoxville dental makeover patients who are enjoying their beautiful smiles every day!
Give us a call at 865-584-8630 or find us on the Web at:
Contact Jim Erpenbach DDS:
Location (Tap to open in Google Maps):